Two-factor authentication (2FA), often referred to as two-step verification, is a security process in which the user provides two authentication factors to verify they are who they say they are. All users are required to use two-factor authentication to login into the Mount Sinai network over VPN from a remote location.
In order to use Two Factor Authentication, you must first download and install the Symantec VIP Access application to your mobile device and then register your token which will tie your token to your network account.
Key FOBs (hardware tokens) are available for pick up at the Levy Library on the 11th floor Annenberg building for users who would like a hardware-based token instead of a software-based token.
What is the "VIP Access" application?
Available for Windows, Mac, Android, and iOS devices
Has a unique 'Credential ID'… you will register this with your account
Generates 'Security Codes' each time you log in
New security codes display every 30 seconds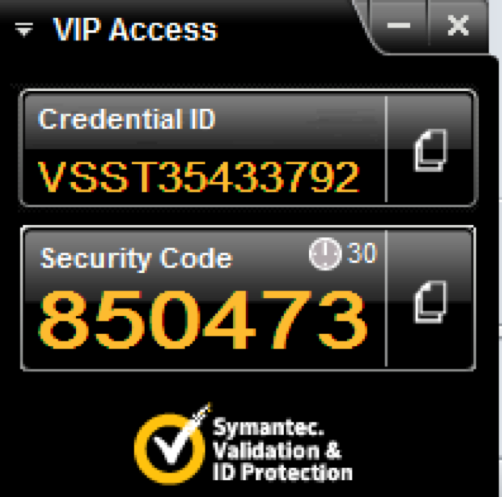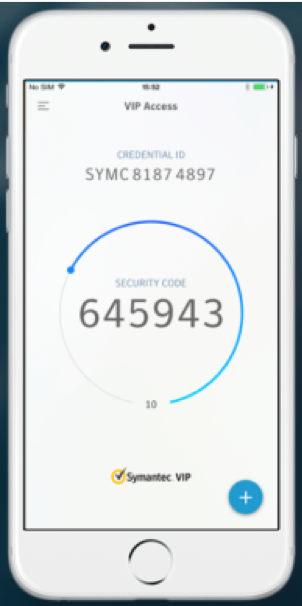 Install the VIP Access
Hint: It's easiest to use this application on your mobile device / smartphone… you will need it every time you log in remotely (e.g. from home, not on campus)
On your Windows, Apple, or Android Device you can go to https://vip.symantec.com/ to download the device.
Android Devices: 
Download VIP Access by Symantec for Android
IOS(Apple) Devices: 
Download VIP Access for Symantec for IOS
Windows/Mac  Device: 
Go to https://vip.symantec.com/
Click on Download
Select the appropriate download for your operating system or device (Mac or Windows)

Install the software
Register your Credential ID with your Mount Sinai Network Account
Note: To register your VIP Token you MUST be on the Mount Sinai network! (you must be on campus)
If you are not on the network (for an example, you are at home) you may call the Helpdesk to register your VIP Token remotely.
Open a web browser and go to the appropriate registration site:
Hospital Accounts: https://register4vip.mountsinai.org
School Accounts:https://register4vip.mssm.edu
Login in with your AD Account (network ID) and password

Note if you already registered your VIP token, you will need to enter the PIN to login
If you do not remember the token, please contact the Helpdesk

Click Register
Fill in the form using the information provided by the VIP access application or Hardware Token

Credential Name: Credential Name: Type in a description of the token device such as: Home PC, iPhone, Android, iPad, key fob, etc…
Credential ID: This is the fixed 12 digit code from the security token beginning with: AVTxxxxxxxx (key fob) or VSMxxxxxxxx (software token)
Security Code: It is the 6 digit code from the security token that changes every 30 seconds
If you have any issues while registering the token, please contact the Helpdesk.

Click Submit to register your token.
Your Token is now linked to your network account; you may log in to the VPN using your network ID, password, and the 6-digit PIN